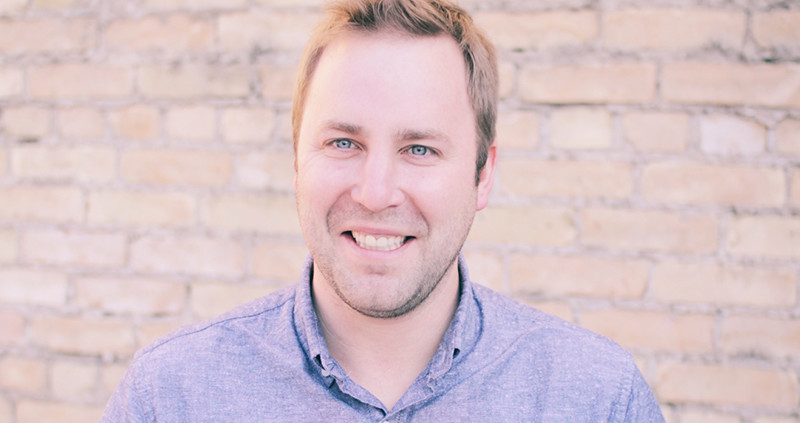 I was a man without a path until I found SAI.
I was a coaster in high school. Grades meant absolutely nothing – really just laughing and having a good time was why I went to school (well I guess the girls had a little part in it too).  University wasn't on my radar, and making a significant amount of money wasn't either.  I was just looking for something that was fulfilling and something that made me smile when I rolled out of bed in the morning.
I went to broadcasting school and did my practicum at a radio station in North Battleford in the early 2000's.  It was fun, but I'm not the best reader and I came to realize that there is a lot of reading in radio.  When I accidentally played a Christmas Allan Jackson song in the middle of April, well, my radio career was all but over.
My path took me right to SAI after a few years of supporting at other agencies.  I was supporting an individual out of his home, and we were lucky enough to both move over to SAI.  Before moving over, the perception of SAI (to the uninformed outside world) was a hippy hug fest.  Now don't get me wrong, a hippy hug fest can be a great thing, but there was so much more that SAI offered.
First, the individuals were happy and at the centre of their own world.  Totally 100% person centred.  Beautiful!  Secondly, there was trust, respect and a true friendship between fellow supports and also with the management team.  To find these 2 things was a dream come true.  It's something, not only did I think I wouldn't find, but something I didn't think existed.  The philosophy matched up perfectly with my, "life's too short, let's enjoy everyday" type of thinking.
All of these things and more are why I continue to smile when I roll out of bed in the morning, even with 2 screaming kids at 5:35am!
-Tyson Elliott, Home Supports Coordinator
https://saionline.ca/wp-content/uploads/2016/03/SAI-Team-7.jpg
800
800
Leighton
https://saionline.ca/wp-content/uploads/2022/06/sai-logo-official-300x107.png
Leighton
2016-10-18 17:34:01
2016-10-18 17:34:01
Rolling Out of Bed, Happy