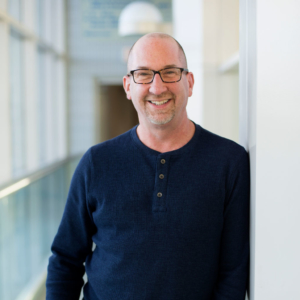 Tim Jones, M.A.
Tim began his journey as a support person, supporting the first person served by SAI in 1995. He has moved up over the years to his current role as the Executive Director. Tim believes in the philosophy of Gentle Teaching with his whole being, and was fortunate enough to be mentored by Dr. John McGee from 1999 up until John's passing in 2013. Tim is a certified Master Mentor, and is currently serving as the Board President of Gentle Teaching International. You can always find Tim with a Coke Zero in his hand, ready to discuss his vision for SAI or who got voted off on Survivor. Tim is a married to an amazing woman who shares his passion for Gentle Teaching, and is a proud father of three children and two fur babies; he is also thrilled to have twin grand babies. Tim is a certified Color Spectrum Trainer, holds a graduate certificate in Valued Based Leadership, is a certified CTT consultant with the Barrett Values Centre, and is completing is MA in Global Leadership.
Saskatchewan Alternative Initiatives | Listen. Support. Follow.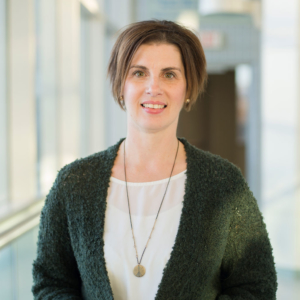 Melanie Loroff
Associate Executive Director
After working in various areas of the disability sector Melanie found her true fit at SAI in 2002. She started out as the Vocational Coordinator/Team Leader who was instrumental in the growth of SAI's community based day program. She now serves as the Associate Executive Director (which is really code for a little of this and a lot of that). Melanie is committed to those we serve and their personal networks. She works hard to ensure that the values of SAI are present in everything from working with funders and families to interacting with team members and community partners. When Melanie isn't bopping around SAI she is often found in the stands cheering on her girls, spending time with her husband or cuddling with her schnauzer. Melanie has successfully completed the Effective Executive program through Edwards School of Business and is recognized as a certified Gentle Teaching Mentor.
Saskatchewan Alternative Initiatives | Listen. Support. Follow.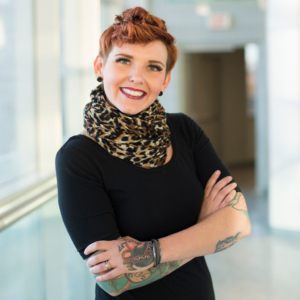 Toni Klassen
Director of Culture & Mentorship
Toni - who is a fabulous wife, learning mom, and the world's biggest Nickelback fan - recognized her desire to be involved with people with developmental disabilities at a very young age. She has been employed with SAI since 2009; started out providing direct support, advancing to Team Leader and finally Coordinator all within our Vocational program. Upon finding SAI Toni realized her passion for Gentle Teaching and pursued becoming a certified Mentor and Master Mentor. After obtaining her Master Mentor Certificate from Gentle Teaching International she accepted the role as SAI's Director of Support & Mentorship. She is currently participating in a curriculum development committee with members of the Gentle Teaching International community.
Saskatchewan Alternative Initiatives | Listen. Support. Follow.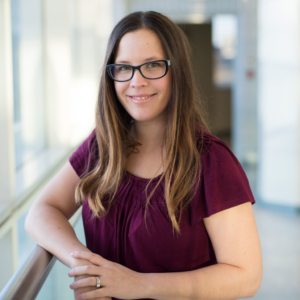 Haley Ralko
Director of Mental Health Services
Born and raised in a farming community in southeast Saskatchewan, Haley has grown up seeing the value in community involvement. After volunteering at summer camps and embracing her compassionate side, she packed up her horse and moved to Regina to attend nursing school. With a wide range of clinical experiences under her belt this enthusiastic Registered Psychiatric Nurse spent 3 years on the Mental Health and Addictions unit in Regina before relocating to Saskatoon to join the SAI team. Haley embraces every opportunity to support, advocate, educate and learn as she continues on her path to become a Super Nurse. She welcomes you to stop by the office anytime for a chat... or a free hand-washing tutorial!
Saskatchewan Alternative Initiatives | Listen. Support. Follow.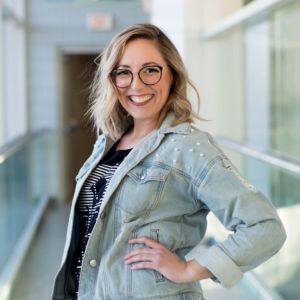 Jacine Gyug
Vocational Supports Coordinator
Jacine started her SAI career in the Vocational program as a Support Worker and then moved up to Team Leader. After a term position as a Home Supports Coordinator, she finally found her true fit as the Vocational Coordinator in early 2016. Jacine fully believes in community based day programming, and feels that everyone we serve should find value and joy in their day. Her commitment to working alongside families and teams to bring everyone together is clear as she continues to facilitate growth in the vocational program. Jacine is committed to bringing Gentle Teaching to everyone that she encounters and is currently on the path of becoming certified as a Mentor through Gentle Teaching International. Jacine does all of this great work, with a witty sense of humor, deep standing love affair with Star Wars and being a talented musician extraordinaire who can be found jamming at various events throughout the city.
Saskatchewan Alternative Initiatives | Listen. Support. Follow.
Tyson Elliot
Home Supports Coordinator
Tyson burst on to the SAI scene in 2010 as a strong Team Leader, and in 2015 he accepted a position as a Home Supports Coordinator. Tyson is one of the few men around the SAI office so he has had to become skilled at carrying on a conversation about the latest hair colour trends and what the new spring styles are. Tyson is an avid sports guy, whose passion for teamwork, commitment to Gentle Teaching, and ability to carve out a strong teams is evident as his helping hand is always at the ready. Tyson has played a key role in organizing many of the SAI Dream Fund activities such as the Glow Curling Bonspiel, the Slow Pitch tournament, and the annual Roughrider bus trip. Tyson, alongside his amazing wife, is the proud parent to 2 beautiful daughters. 1 handsome son, and 2 rambunctious dogs.
Saskatchewan Alternative Initiatives | Listen. Support. Follow.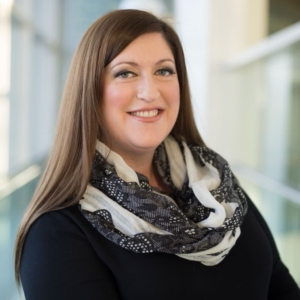 Amanda Chabot
Home Supports Coordinator (Currently on Maternity Leave)
Amanda's kicked off her journey at SAI in 2002 as a support person. She made her way into a Team Leader position where she worked hard to develop strong leadership skills and lasting relationships. This experience prepared her for the position she holds now as a Home Supports Coordinator. Amanda is actively involved in the Dream Fund, eagerly organizes the Rider trip each year, never fails at planning someone an amazing birthday lunch, and is passionate about joining any committee that may be forming around the office. Amanda is one of two Mandt trainers and she enjoys getting to know new support people in various parts of the agency. She met her handsome husband Trevor in the early years at SAI, and they have recently welcomed their first, beautiful baby girl Elowyn.
Saskatchewan Alternative Initiatives | Listen. Support. Follow.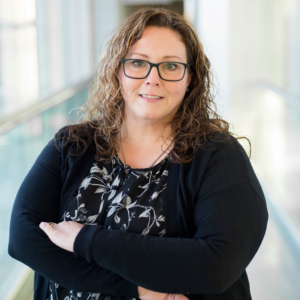 Heather Foster, B.A. (Hon)
Home Supports Coordinator
Born and raised in Saskatoon, Heather attended the University of Saskatchewan, where she obtained a Bachelor of Arts and Science, majoring in Psychology and completed an Honours degree. It was in her final year of studies that a friend introduced her to SAI with the phrase, "this agency is like nothing out there". On that note, Heather has been employed with the agency since 2000 where she has been a support person, a Team Leader and is currently a Home Supports Coordinator. Heather is passionate about the values and principles of Gentle Teaching and the positive impact it has on the individuals served at SAI. Heather is and active parent and mother of two. In her "spare time", Heather runs a BMX track, snowmobiles, and runs her kids to volleyball, drama, hockey, dance, curling, basketball and anything else they may join on a whim.
Saskatchewan Alternative Initiatives | Listen. Support. Follow.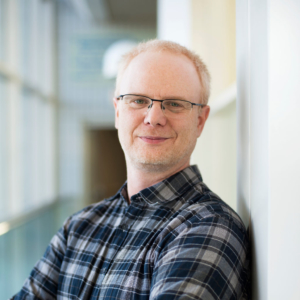 Russell Weyland
Payroll & Accounting Manager
Russell, the sports guru of SAI, is always ready with any random sports stat that you may (or may not) be seeking. Before joining the SAI team in 2010, Russell completed his Business Management diploma from Grant MacEwan University in Edmonton, Alberta. Russell worked in both the public and private sector for eight years before settling into the world of non-profit. As the Payroll & Benefits Administrator, Russell has formed close connections with various people throughout the organization and finds value in not only a balanced budget but also the services that SAI provides. The love of Russell's life is his beautiful wife and growing son - who is taking strides to be the future home run hitter of the New York Yankees.
Saskatchewan Alternative Initiatives | Listen. Support. Follow.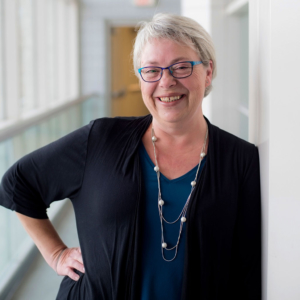 Laura Beck
Executive Administrator
Laura relocated from Alberta to Saskatoon in 1991 with her husband and two children. She was a stay at home mother who was extremely active in her children's classrooms. Laura began at SAI in 2007 as the Administrative Assistant and little did she know how badly they needed her. Laura enjoys the time she spends helping SAI's Leadership team and Supports with all of the administrative aspects of their roles. She takes pride in building relationships and spending time with the people we serve. She can be seen answering the phone, stocking the candy dish, creating employment opportunities within the office, or anything else that is thrown at her. Laura embraces the Gentle Teaching philosophy by making time for everyone she encounters, regardless of how busy she is. Laura goes above and beyond to impact the lives of everyone at SAI, and dreams of retirement on a tropical island.
Saskatchewan Alternative Initiatives | Listen. Support. Follow.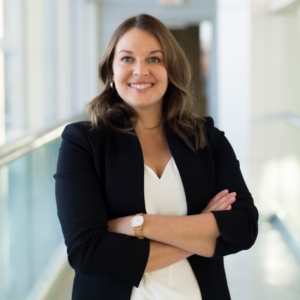 Danielle Lingelbach
Home Support Coordinator
Danielle is a nine year veteran at SAI with a degree in Political Studies from the University of Saskatchewan. She has held various positions throughout her time with SAI and is currently covering a maternity leave as a Home Support Coordinator. Danielle further holds a seat on SAI's newly established Dream Fund Committee which plans and coordinates all charitable fundraising events and strategies for the agency, and believes it is of vital importance that people know she has a hula hoop record of 1 hr and 45 mins and won a pizza eating contest at the age of 13 (prodigy).
Saskatchewan Alternative Initiatives | Listen. Support. Follow.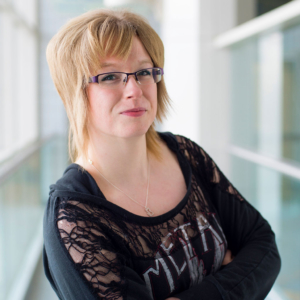 Leah Grigg
Receptionist
Saskatchewan Alternative Initiatives | Listen. Support. Follow.