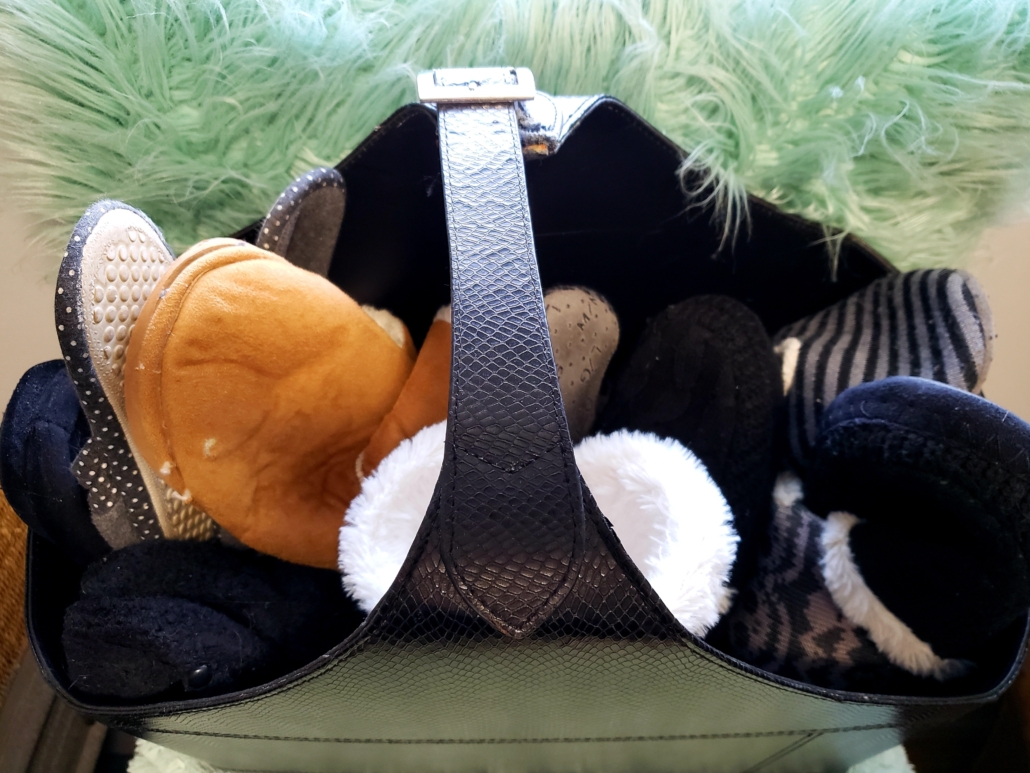 One day I used my black pleather home office basket to bring my administration to the house as my usual bag was being laundered. A little clunky but it did the job. I accidentally left it at the house prior to a few day off.
When I returned, I found that my shiny office basket was now housing a pair of fuzzy slippers.
It made me smile because either a support felt at home and thought it was as good of a place as any to leave their slippers, or one of my friends who lives there was tidying her home.
Once again, I forgot to take the basket home as it was not the norm for me to have this large basket with me.
The next time that I came back, there were three pair of supports' slippers in it. This brought me to happy tears.
I brought my slippers the next day, and left the pretty black basket with slippers in the support room where it belongs.
It's full now~ full of the slippers that carry the tootsies of the kind hearts and souls that I deeply admire.
https://saionline.ca/wp-content/uploads/2022/06/sai-logo-official-300x107.png
0
0
bodell@support.websitepro.hosting
https://saionline.ca/wp-content/uploads/2022/06/sai-logo-official-300x107.png
bodell@support.websitepro.hosting
2019-08-23 12:50:09
2019-07-29 16:46:15
Slippers