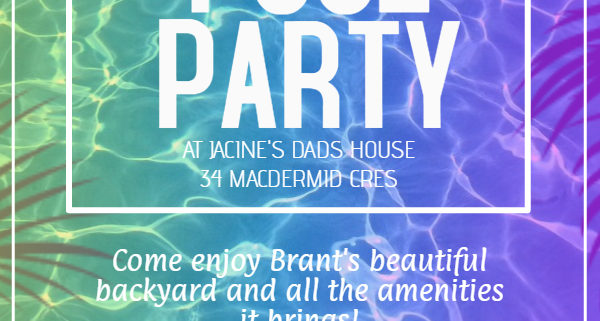 The Social Fund proudly presents our first SAI employee event!

We will be throwing a sweet pool party that boasts not only swimming, but BBQ, games, fires (not random blazes but in a fire pit) and good times! Food is provided but everyone is responsible for their own liquor or beverage of choice.

The event will be FREE for everyone who is a member of the Social Fund. The cost for non-members is $10 (must be paid with the RSVP).

RSVP IS A MUST! If you do not RSVP to

Jacine

by

July 21st

you will not be admitted at the event as we need to plan around food and space. Any food allergies or special dietary need to be stated in your RSVP as well.

Lastly, we are all looking to have fun so please make sure to plan a safe ride home!!!